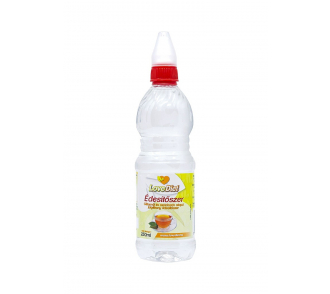 ---
---
Ingredients: drinking water, sweeteners: sodium cyclamate, sodium saccharin, acidity regulator: citric acid, preservative: potassium sorbate
Recommendation for use: Love Diet sweetener can be used instead of sugar for baking and cooking.
10 drops of sweetener corresponds to the sweetening power of 1 cube of sugar. 
It is not recommended for children under 3 years of age!
After opening it is recommended to store refrigerated and use within 60 days.
Average nutritional values in 100 g product:

energy

6,4 kJ/ 1,5 kcal

fat

0 g

  wich of

0 g

carbohydrate

0 g

  wich of sugar

0 g

  poliolok

0 g

starch

0 g

protein

0 g

salt

1,8 g