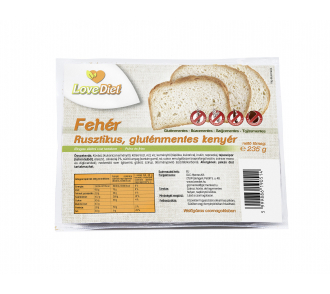 ---
---
Ingredients: Millet flour, water, starch, vegetable fiber, rapeseed oil, yeast, whey powder (from cow's milk), thickener (xanthan gum), sugar, olive oil 2%, table salt, emulsifier (fatty acid mono- and diglycerides, sunflower lecithin) , moisturizer (glycerin), glucose syrup, stock improver (baking soda). In shielding gas packaging.
DOWNLOAD LOW RESOLUTION IMAGE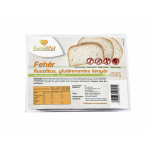 DOWNLOAD BIG RESOLUTION IMAGE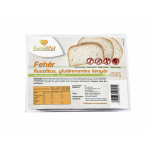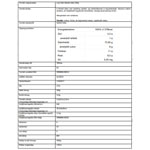 (wheat free, soy free, egg free) Gluten-free bakery product 235g
High fibre content
Wheat free, Soy free, Egg free
Storage: Store in a dry, cool, clean place.
Use: Bakery product suitable for direct consumption.
It can be refreshed in an oven or a toaster.
Average nutritional values in 100 g product:

Energy:

1242 kJ/296 kcal

Fat:

9,5 g

saturated fat:

1,4 g

Carbohydrate:

45,4 g

Sugar:

9,1 g

Fiber:

6,3 g

Fiber:

4,0 g

salt::

1,8 g