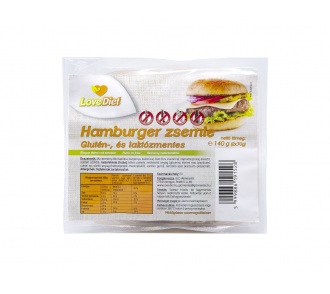 ---
---
Ingredients: Water, starches (potatoes, tapioca, maize), flour (rice, maize), sunflower oil, yeast, dietary fiber, egg white (eggs), concentrated grape juice, humectant (glycerol), sugar, salt, millet flakes, thickener ( hydroxypropyl methylcellulose, xanthan gum), preservative (calcium propionate). In shielding gas packaging.
DOWNLOAD LOW RESOLUTION IMAGE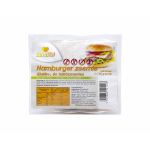 DOWNLOAD BIG RESOLUTION IMAGE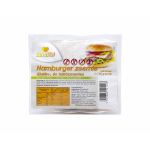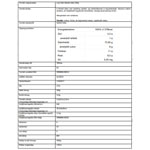 Gluten and lactose free hamburger bun 140g (2x70g)  High in dietary fiber, low in sugar, soft and fresh
Wheat Free, Soy Free, Lactose Free, Gluten Free
Allergens: may contain milk protein.
Storage: In a dry, cool but frost-free place, protected from sunlight. Use within 2 days of opening.
Usage: For direct consumption or heated in an oven at 180 ° C for 5 minutes.
Average nutritional values in 100 g product

Energy:

1501 kJ/356 kcal

Fat

8,8 g

Carbohydrate

1,0 g

Sugar:

62,0 g

Elemental fiber:

3,2 g

Protein:

4,4 g

Salt:

4,8 g

Energy:

2,0 g