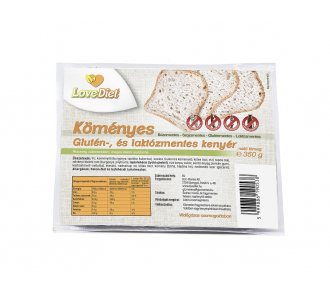 ---
---
Ingredients: Starch, water, sourdough millet flour, rapeseed oil, vegetable fiber, egg white (from chicken eggs), flour (rice, buckwheat), sugar, yeast, cane syrup, thickener (xanthan gum, carboxymethylcellulose), table salt, wetting agent (glycerin) ), cumin (0.8%), preservative (calcium propionate). In shielding gas packaging.
DOWNLOAD LOW RESOLUTION IMAGE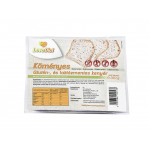 DOWNLOAD BIG RESOLUTION IMAGE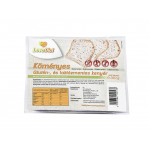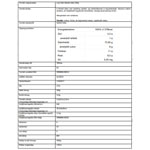 Gluten free baked goods 350g High dietary fiber content Wheat free, Soy free, Egg free
Storage: Keep in a dry, cool, clean place.  Use: Bakery products suitable for direct consumption.
Can be upgraded in the oven or toaster.
Average nutritional values in 100 g product:

Energy:

958kJ/229kcal

Fat:

8,8 g

Elementel Fat:

0,5 g

Carbohydrate:

33,6 g

Sugar:

3,5 g

Fiber:

5,6 g

Protein:

3,4 g

Salt:

1,32 g