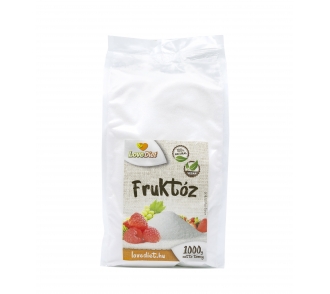 DOWNLOAD LOW RESOLUTION IMAGE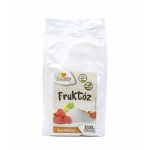 DOWNLOAD BIG RESOLUTION IMAGE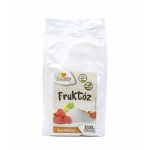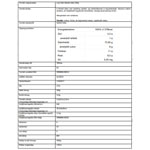 The sweetest type of sugar is found in fruits and honey in its natural form.
Fructose, or fructose, is a carbohydrate that is absorbed at a moderate rate.
In the body, the conversion of fructose into glucose takes place under the action of an enzyme. Thus, fructose is also used, but after consumption, it increases blood sugar levels more slowly than glucose. This is of great medical importance. Fruit sugar is the sweetest-tasting sugar, sweeter than beet sugar, so 30-40% less is enough to achieve the same sweet taste. This reduces energy intake. It can also be consumed by diabetics, but no more than 30 g of fructose and sorbitol per day is recommended for them.
Storage: in a dry, cool but frost-free place, protected from sunlight.


Average nutritional values in 100 g product

energy

1700k J/ 398kcal

fat

0 g

    which of saturated

0 g

carbohydrate

100 g

   which of sugar:

100 g

protein:

0 g