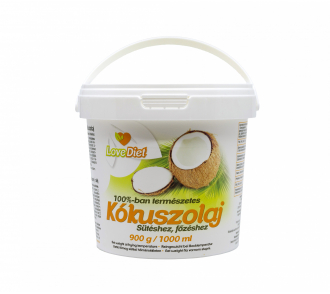 ---
---
Ingredients: 100 % Coconut oil
DOWNLOAD LOW RESOLUTION IMAGE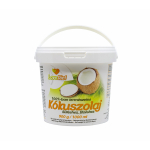 DOWNLOAD BIG RESOLUTION IMAGE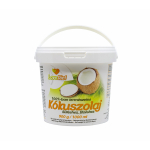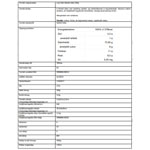 Filtered, colourless, odourless coconut oil/coconut fat which can be used both for baking and cooking and for skin care.
Filtered coconut oil consists of very stable molecules, so it can be heated well or reused several times. Above 24 degrees Celsius, it becomes clear, transparent oil, and below it solidifies to white, hard fat.
In addition to cooking, it can be used for hair and skin care: it moisturizes, nourishes and makes it silky.
| | |
| --- | --- |
| Energy: | 3700kJ/900kcal |
| Fat | 100g |
|     saturated: | 91,5g |
|     unsaturated: | 7g |
|     polyunsaturated | 1,5g |
| Transfatt: | 0,5g |
| Sodium: | < 5mg |
| Kolesterin: | < 5mg |